By:
Comedian
Kathy Griffin
pushed the envelope just a little too far this week when she released a photo of herself holding a prop that was designed to resemble the severed head of President Donald Trump.
The backlash to Griffin's appalling stunt has been both widespread and bipartisan. Even first lady Melania Trump, who has generally avoided political fights, issued a blistering statement condemning Griffin's action, the
U.K. Daily Mail
reported.
"When you consider some of the atrocities happening in the world today, a photo opportunity like this is simply wrong and makes you wonder about the mental health of the person who did it," read a statement released by the first lady.
Ouch! That was just straight-up savage — and well-deserved.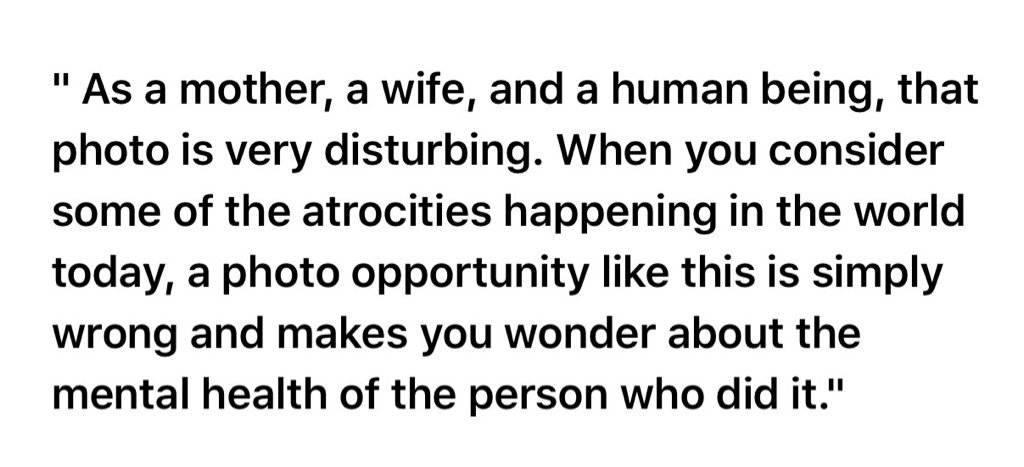 Follow
Melania Trump
@
FLOTUS
with a stern message for Kathy Griffin
Barron Trump
, Melania and Donald's 11-year-old son.
TMZ
reported that Barron was watching television when the
image
came up, and it really freaked him out. He initially didn't know it was just a prank and ran screaming to his mother, according to the report.
Kathy Griffin should be ashamed of herself. My children, especially my 11 year old son, Barron, are having a hard time with this. Sick!
outraged
over the pain this image caused their son.
The Washington Post
noted that Melania Trump's unusually harsh response is "in line" with actions she has taken when her family, not just her husband, has been attacked by liberals or by the media.
Trump showed the world that you don't mess with her family and get away with it. She may not court the spotlight — and she may actively avoid it — but if she needs to, she can be just as bold as her husband.
Maybe now people will think twice before
attacking
the Trump family — though we doubt it. The past few years have shown that liberals rarely learn from their mistakes.
H/T
Right Wing News
Share this on Facebook and Twitter and let us know what you think should happen to Griffin because of her sickening stunt.
What did you think of Melania's response?
Scroll down to comment below!