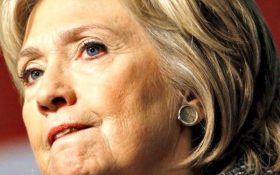 It's been just over a year since the mysterious death of Democratic National Convention staffer Seth Rich, and another body just got added to the count of those dying in the wake of the Clinton controversies.
The Chicago Tribune
originally reported
the death a GOP operative who was on a mission to obtain failed presidential nominee Hillary Clinton's missing emails from Russian hackers.
According to authorities, he man allegedly committed suicide just a few days after telling
The Wall Street Journal
about his mission to find the never-before-seen deleted emails.
Coincidental timing?
While police have accepted the suicide story, other experts disagree. Critics have identified multiple red flags in the purported suicide.
Peter Smith, 81, was found dead in a room at a Rochester, Minn., hotel. Police reportedly found a file of documents, which they interpreted as a suicide note because of it's statement that Smith was in poor health and his life insurance policy was expiring.
But the first line of the suicide note has led to a flurry of rumors of foul play. In full it read,
NO FOUL PLAY WHATSOEVER..
RECENT BAD TURN IN HEALTH SINCE JANUARY 2017…
LIFE INSURANCE OF $5 MILLION EXPIRING.
Smith's untimely death occurred on May 14th, after which a local reporter wrote that Smith died of natural causes and wasn't killed.
But the Chicago Tribune
uncovered the truth
— Smith's death was instead officially ruled a suicide by authorities.
And it was an odd suicide at that.
Smith was found with a bag tied over his head and hooked up to a helium tank. The cause of death was listed as, "asphyxiation due to displacement of oxygen in confined space with helium," which the Rochester Police Chief described as "unusual."
Smith had been working to obtain Clinton's emails since September 2016, and told
The Wall Street Journal
that he had found five groups of hackers, two being Russian, that claimed they had the emails.
He had assembled an elaborate team of researchers, investigators, computer experts and attorneys in order to obtain the emails Clinton hastily deleted before handing her email server over to the FBI.
Then, just as everything was seemingly in place… he died.
Obtaining the emails from a Russian hacker would provide proof that Clinton's server was compromised and potentially lost classified data while she was Secretary of State, something she repeatedly denied during the investigation.
There are also reports that Smith was in contact with retired Lt. Michael Flynn when he was advising President Donald Trump. Smith had allegedly told a computer expert that he had spoken to Flynn about his research, but later told
The Journal
that Flynn was not involved.
Shane Harris, the reporter who interviewed Smith just days before his death tweeted —
When I spoke to Peter Smith I had no indication that he was ill or planning to take his own life.
We are to believe Peter Smith wrote a suicide letter with "NO FOUL PLAY WHATSOEVER," and then killed himself with a plastic bag & helium?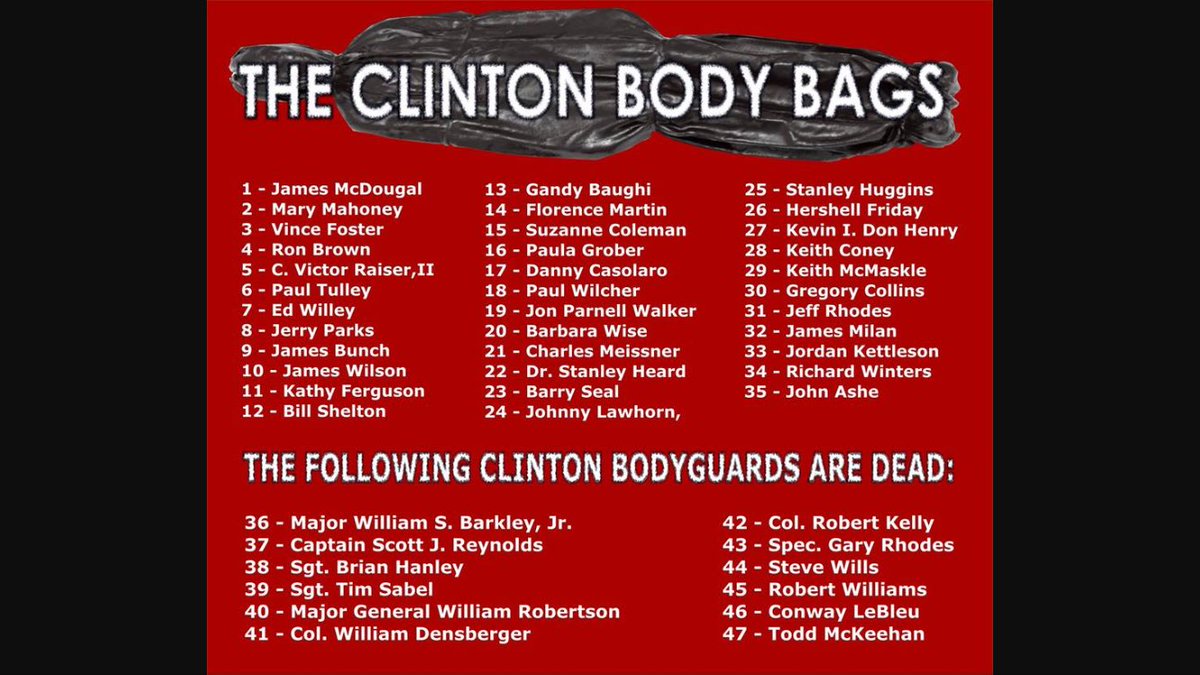 Another person looking into Hillary was "suicided"- Peter Smith. Watch your back!
"NO FOUL PLAY WHATSOEVER" Marc Kasowitz
#
thestory
#
tucker
But that won't stop determined Americans from demanding the truth.
— The Horn editorial team