Liberals are raging over Texas' new open carry law that began today…and they're even MORE upset about how Texans celebrated that today. Check it out…
AUSTIN, Texas – Nearly two hundred open carry advocates gathered on the south steps of the Texas State Capitol to celebrate "uncovering day" for gun owners who are licensed to carry.
The rally, sponsored by Open Carry Texas and Texas Carry, brought together advocates from across the Lone Star State who wanted to celebrate Texas move towards re-establishing the 2
nd
Amendment as the governing authority for gun laws. While Texas has not move that far, today's rally recognized a significant step in the direction of what many refer to as Constitutional Carry.
While today, many were openly carrying their handguns, the people at the rally expressed that most of the time, they would rather carry concealed in order to protect the element of surprise should a self-defense situation arise.
Open Carry Texas founder, C.J. Grisham told Breitbart Texas in an interview he is pleased with the progress, "We didn't get everything we wanted, but we made progress. We will take what we can get and come back for more." Read More: (
Breitbart
)
Here are more pictures…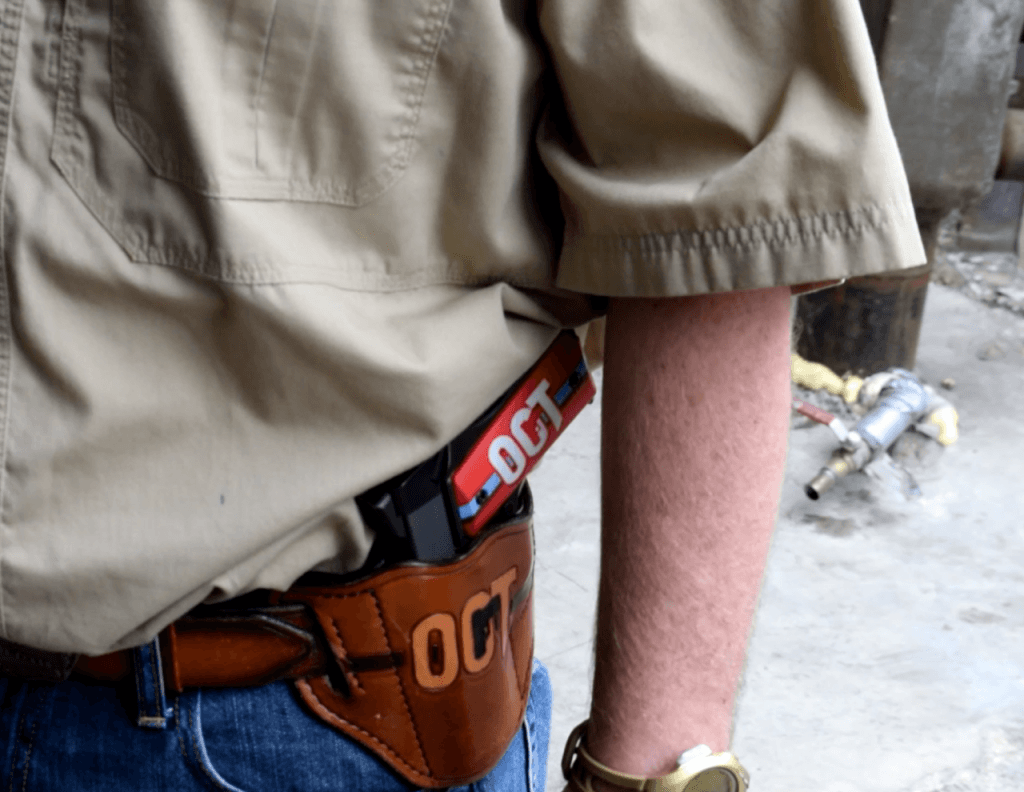 [ Open Carry Texas Founder C.J. Grisham displays his handgun open carry style. (Breitbart Texas Photo by Bob Price) ]
[ Texas family exercising their ability to openly carry handguns. (Photo: Breitbart Texas/Bob Price) ]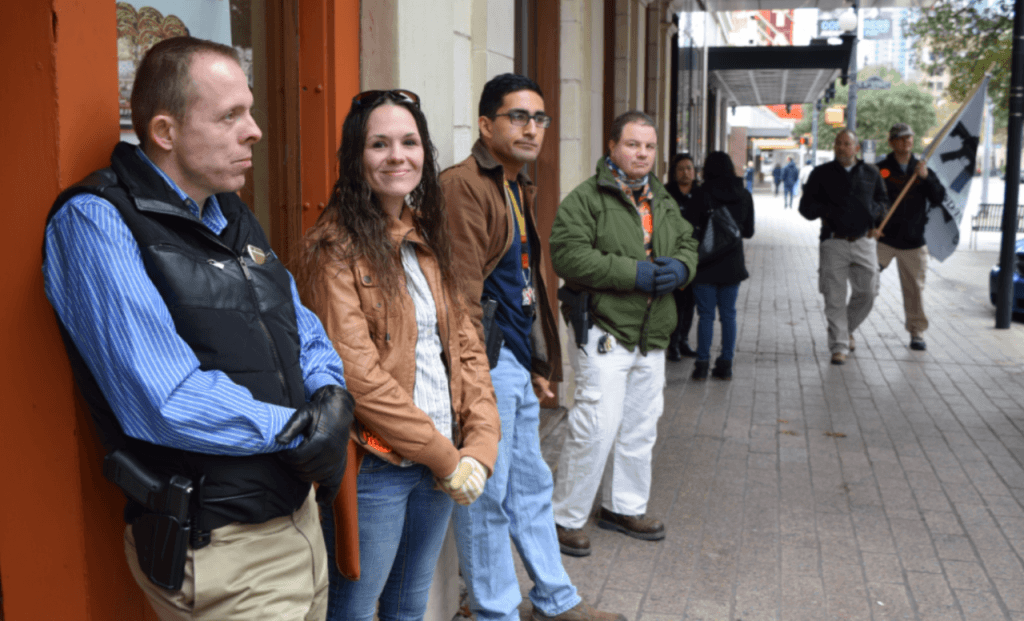 [ Attendees of the "Uncovering" Open Carry Rally gather outside Subway for lunch. (Photo: Breitbart Texas/Bob Price) ]
USA: Texas becomes 45th US state to pass open carry gun law
Small groups of pro-gun activists took to the streets of Austin, Friday, to celebrate as Texas became the 45th US state to pass an open carry gun law.
See Video: https://www.youtube.com/watch?v=DoK6-FGqC7A
Share if you love this open carry law