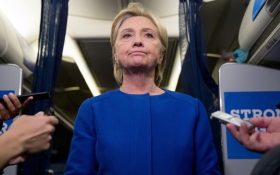 Hillary Clinton likely breathed a sigh of relief when FBI Director James Comey announced in July that there would be no indictment for the Democratic presidential candidate.
Thanks to a new WikiLeaks email reveal, Clinton is going to need to hold her breath once again.
The journalist organization, headed by the controversial Julian Assange, dropped the third installment of its trove of Clinton campaign manager John Podesta's hacked emails on Tuesday.
The messages provide eye-opening insight into the shady inner workings of the Clinton political machine — and included a bombshell that could provide clear-cut proof that Clinton committed a crime.
The email comes from Erika Rottenberg, General Counsel at LinkedIn, and contains a series of questions to senior Clinton insiders about the former secretary of state's activities. It was forwarded without comment to Podesta's account, a potential indication of how seriously the concerns were being taken.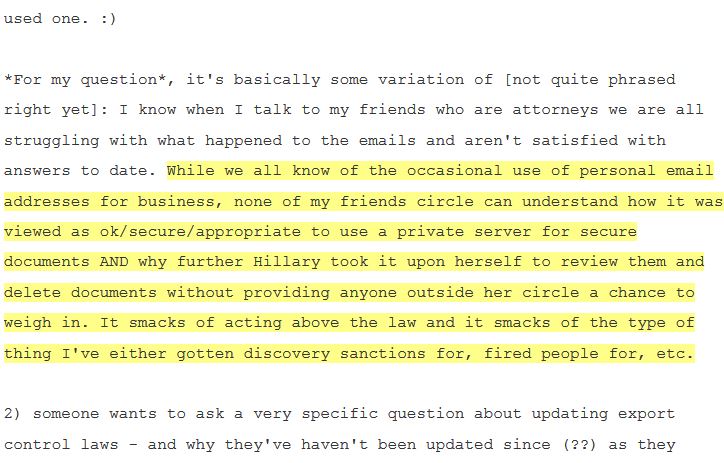 If Clinton is guilty of personally illegally deleting emails from her homebrew email server, like Rottenberg suggested, it would prove that Clinton has been lying to American voters for months. And it should prompt law enforcement to take a fresh look at her case.
But that's not all.
The WikiLeaks emails also showed that Clinton's aides absolutely understood the seriousness of what they were doing with the private email server, and how it could be very illegal. There wasn't some after-the-fact revelation — they knew it all along.
"I'm also starting to worry that if this story gets out, we are screwed." – Clinton chief advisor Doug Band

https://t.co/4qv2sLIfCH

— WikiLeaks (@wikileaks) October 10, 2016
And the emails also expose just how terrible working for the Clintons is:
Bill Clinton's behavior pushed female Clinton Foundation chief to near suicide by plunging her car into ocean depths

https://t.co/NFbeQhc5qq

— WikiLeaks (@wikileaks) October 10, 2016
— The Horn editorial team