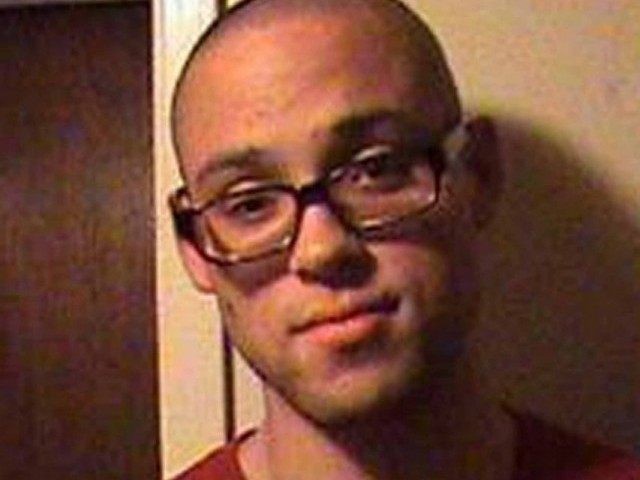 oped: Gotta love it when #Obama and the looney left progressives have to eat the proverbial crow!
Oregon mass murderer Chris Harper Mercer is linked to a Muslim man who praised Islamic terrorism, a survey of one of his social media accounts reveals.
Mercer's MySpace
features only two connections
, one of which is a man named Mahmoud Ali Ehsani. Ehsani published a photo album titled,
"Classic – The Mujahideen Collection LOL,"
featuring Islamic terrorists from several countries, including
Palestine
,
Iran
, and
Pakistan
, among others.
One caption reads:
"my brave soldiers keep on fighting for the liberation of Palestine against Israel. fuck israel. Kill the jews. jews are the only infidels."
Mercer wrote on a dating profile he disliked "organized religion," and considered himself "spiritual" instead of religious. He also described himself as a
"teetotaler"
and said he "never" did drugs.
Mercer was
born in England
before moving to the United States, his step-sister
told
ABC News.
As Breitbart News reported earlier, Mercer
demanded
to know if his victims were Christians before shooting them. If they said yes, he shot them in the head.
~~~~~~~~~~~~~~~~~~~~~~~~~~~~~~~~~~~~~~~~~~~~~~~~~~~~~~~~~~~~~~~~~~~~~
#
UCCShooter
was on
#
Russia
's terrorist list (IS adherent) after he'd attempted to gain passage to
#
Syria

The Federal Security Services (
FSB
) is reporting today that an American black-Islamist terror suspect, who yesterday committed an act of mass murder in the State of Oregon (United States), had been included on a list of 87,000 "known/suspected" Islamic terrorists that the Central Intelligence Agency (
CIA
) and International Criminal Police Organization (
INTERPOL
)
refused last month to accept from the Federation
due to its not being "politically viable in the present atmosphere".
According to this report, the black-Islamist terrorist who committed this act of terror,
Chris Harper Mercer
, had previously been indentified by electronic intelligence specialists within the Foreign Intelligence Service (
SVR
) as being an Islamic State (
ISIS/ISIL
) adherent after he had attempted to gain passage to Syria via Turkey during the first week of September, 2015.
By the Obama regime refusing to accept this terror list from the Federation, this report continues, Mercer was able to accomplish his terror act when yesterday he
killed 9 people and wounded 7
others at the Umpqua Community College prior to his being shot and killed by local US police forces.
Most critical to note about this FSB report is that where it ends, the
mysterious, and hugely read
, Russian publication Reedus (
Ridus.ru
) continues—and to fully understand this information one must note that Russian intelligence agencies (SVR/FSB) frequently use Reedus to put information into the public sphere that otherwise would have serious international consequences should the government be found to be behind it—thus giving Reedus its current status known as "
a Kremlin resource
" and an "
agency of Orthodox journalism
". [
Русский
]
And the information relating to the black-Islamist terrorist Mercer "leaked" into Reedus by the SVR/FSB is, to say the least, shocking and disturbing–including that immediately after the Oregon mass shooting, his Internet personal
profile was changed from his true identity as an ISIS/ISIL terror supporter to one of his being a "white conservative Republican"
. [
Русский
]
Continue Reading:
Oregon Mass Shooter On Terror List Obama Refused To Take From Russia | EUTimes.net