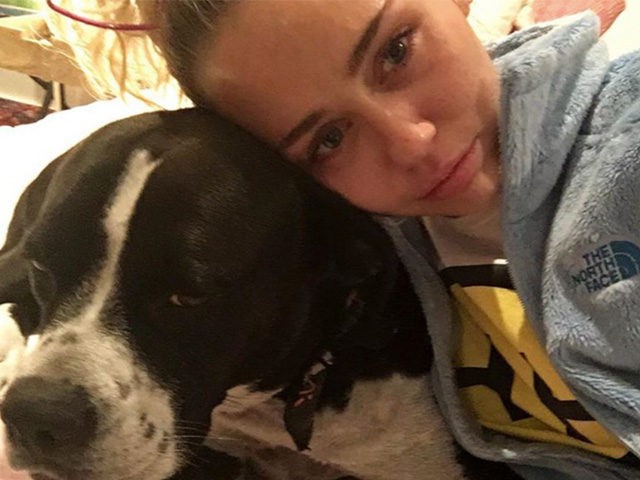 oped: First and foremost let me educate Lil Missy Miley:
So you admire and support Hillary Clinton eh?...Do you also support this activity> http://sharlaslabyrinth.blogspot.com/2016/11/life-insurance-evidence-tying-hillary.html
And you also support the Obama administration eh? Do you also support his legacy?: Let me educate you as you have been dumbed down by the entertainment industry...go back to school young lady...try Liberty University not Liberal progressive universities who dumb down students!
Here I will start your education: http://sharlaslabyrinth.blogspot.com/2013/02/barry-barack-obama-is-new-anthony.html
As for your bemoaning over Hillary may I suggest this Rolling Stones song from the real Hippy era 1964
Mona originally written and sung by Buddy Holly...this is a music lesson when music was really good not perverted as today..and quit with the twerking already you embarrass your parents!
https://youtu.be/QtVuNOG6cGs
Singer Miley Cyrus, a staunch supporter of Hillary Clinton's failed presidential bid, posted an emotional message to Facebook Wednesday congratulating Donald Trump on his unprecedented victory.
"Like Donald Trump so ironically played after his speech, it said, 'You can't always get what you want.' And happy hippies, we adjust and we accept everyone for who they are," Cyrus said in the short clip posted to her Twitter account, referring to the Rolling Stones song "You Can't Always Get What You Want," which blared over the loudpeakers following Trump's presidential acceptance speech early Wedneday morning.
"And so Donald Trump, I accept you," she continued, "and this hurts to say, but I even accept you as the president of the United States, and that's fine … because I think now I want to be hopeful."
The "Wrecking Ball" singer said she's most sad because she'll likely never see Clinton become "the first female president."
"I still think that, in Hillary's lifetime, she deserves to be the first female president, and that's what makes me so sad," Cyrus said. "I wish she had an opportunity because she fought for so long and because I believe her when she says that she loves this country. This is all she's ever done; she's given her life to make it better."
— Miley Ray Cyrus (@MileyCyrus) November 9, 2016
In the final weeks of the campaign,
Cyrus went door-to-door
in Virginia in an effort to get voters in the key swing state to cast their ballots Clinton.
The
Voice
co-host was also among the
many celebrities
who promised to leave the United States if Donald Trump were to win the White House.
A humbled Cyrus pleaded with her fans and followers to spread love and compassion.
"Please, please just treat people with love and treat people with compassion and treat people with respect, and I will do the same for you," she said. "And anyway, anything you ever want to talk about or understand, maybe people that don't think the same way that you and some of the people that support you do, please, if you want to open your mind and open your heart, I would love to give you a key."