MANCHESTER, N.H. — Chris Christie may have embraced trouble for himself. A Marco Rubio supporter tweeted a photo Monday of the New Jersey governor appearing to hug Democratic presidential candidate Hillary Clinton on CNN's "State of the Union" set in New Hampshire.
oped: Sorry Chris but active military Special Op's as well as Veterans cringed watching you hug the #Benghazi Killer akin to when you hugged Barry Barack Hussein Obama.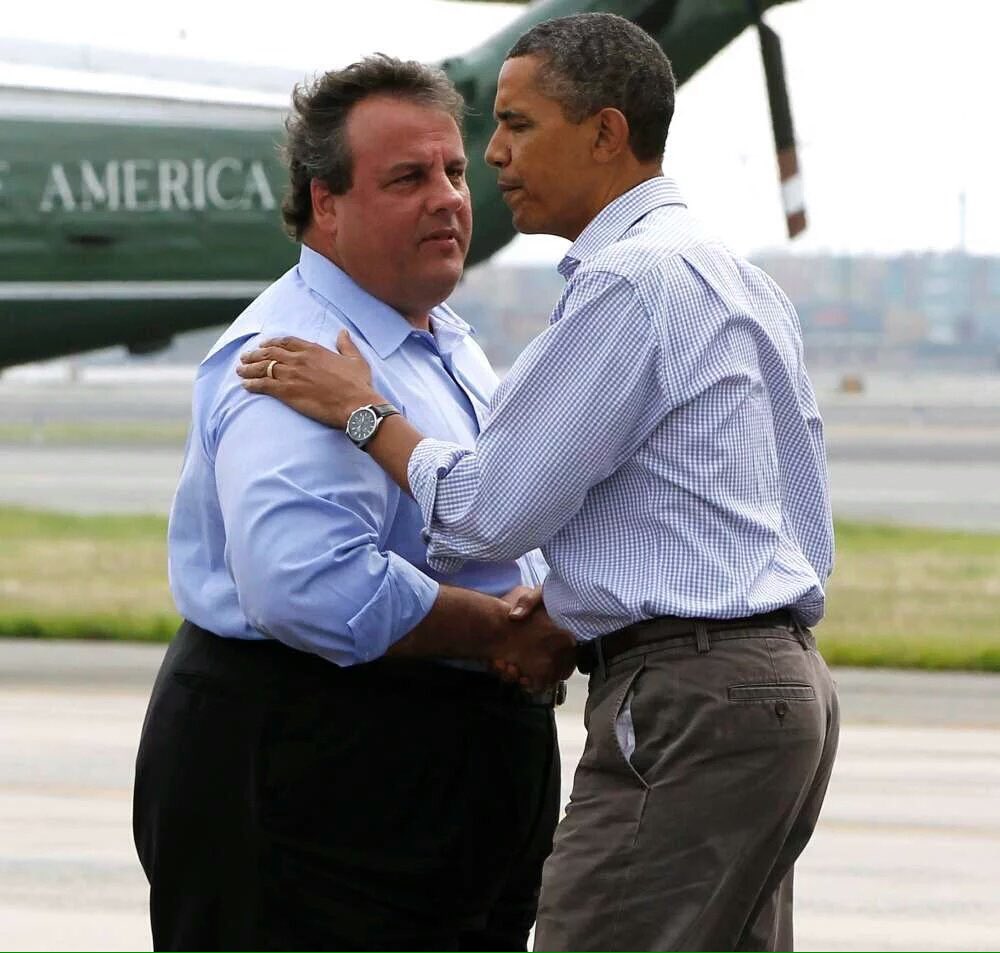 You may think you are soo cool and all showing America how you can get along with both sides of the proverbial aisle....not so Big guy in the Little coat...you are toast once again!
— Rachel Mullen (@rachelfromohio) February 8, 2016
@rachelfromohio
@PoliticalMomma1
@ChrisChristie
Chris Christie: Doing his darndest to elect Democrat presidents since 2012!!!
The Daily Caller's Kerry Picket notes the photo contradicts the Christie campaign's representation of the meeting between the two in a tweet as "a tension-filled foreshadowing of what to expect" from a Christie-Clinton duel for the White House.
February 7, 2016
Last Wednesday, Christie declared that he was the man to take Clinton down in a general election, saying he would "beat her rear end,"
CNN reports
.
"You know the last person she wants to see on that stage in September? You're looking at him," Christie told an audience in Lebanon, New Hampshire.