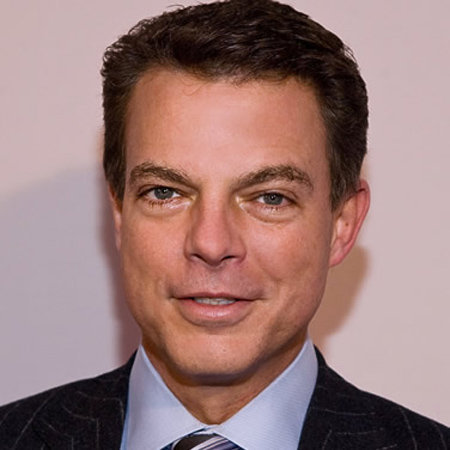 oped: Since you love to bash Donald Trump on his past...let's visit yours...what do we call this? Oh wait Fair and Balanced reporting...your past is a lil shady to say the least...are you gay/straight or #LG

B

T

Q
I think BQ and a tad strange!
by: LiveRampUp
You might know who Shepard Smith is. Well, if you watch Fox News Channel, you will. Smith is a very renowned anchor in the world of news and journalism and has established himself as a very skilled professional.
Shepard Smith was married to Virginia Donald 1987-1993. Virginia was a crush of Shepard at first and soon enough, they started dating and after dating for some time, they exchanged their vows.
The couple seemed to be happy; after all, they were quite the lovers before they were bonded as husband and wife. Unfortunately, after the time interval of six years, they decided to get a divorce. The couple didn't have any children together.
Both Shepard and Virginia hasn't given any official reason for the divorce like every other divorced couple but there were rumours that the cause of the divorce was that Shepard was a man with "gay" sexual orientation.



Curious to find out if this is true? Well, let's find go for it.
According to Gawker, Shepard seems to be romantically linked with a fellow Fox News staff named Giovanni Graziano, commonly known as "Gio". Gio joined Fox News as a production assistant in 2011 and later on was transferred to Fox Business Network as an associate producer for Varney and Co. The transfer was believed to be arranged by Shepard himself to avoid conflicts about dating a subordinate.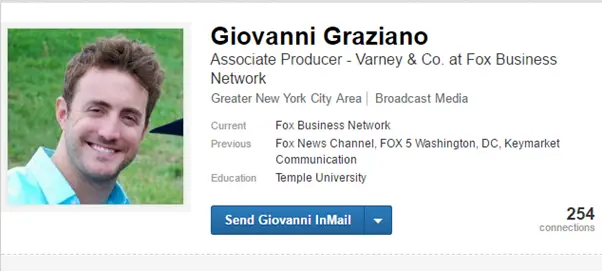 Source: Linkedin.com
Gawker even mentions that both have been spotted in many bars on multiple occasions. Among these, the most visited one was the Bar called Bathtub Gin, where both Shepard and Gio went almost regularly.
The Gawker came to find out about Shepard and Gio when they talked to one of the waitresses of Bathtub Gin about the unexpected shouting of Shepard with rage when the waitress was a little slow on refilling his drink. This was not the first time Shepard's rage was seen publically.
In November of 2000, Shepard was arrested by the Florida police and was charged with aggravated battery with a motor vehicle with another fellow reporter over the issue of a parking space.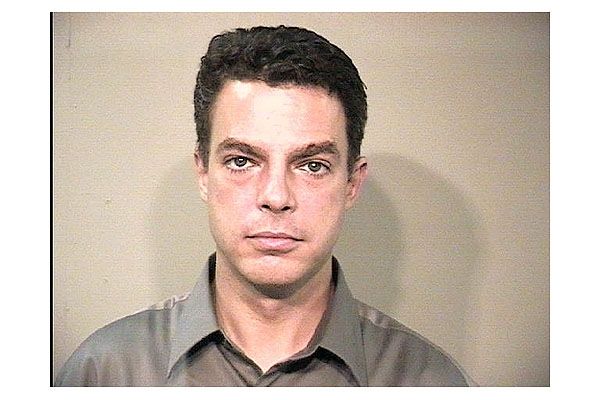 While asking about who was with Shepard, the waitress said that he came with his regular male partner and when showed the photo of Gio, she replied, "Yes, that's Shepard's boyfriend."
Another report made my Gawker mentions that Shepard was ready to come out about his sexual orientation publicly, which was plainly denied by the president of the Fox News Channel, Mr.Roger Ailes, describing that the conservative audience of Fox News is yet not ready to handle a gay anchor.

Shepard Smith actively supported Anti-Gay "hater" in a live coverage of the release of Kentucky clerk Kim Davis from prison


Does this suggest he is fighting for his own right? Or is this just a part of his professionalism? We yet have many things to know in near future.
We will keep you updated if Shepard Smith makes any official announcement about his sexual preference or about who his girlfriend or boyfriend is.



Shepard Smith's Short Bio:
Shepard Smith was born on January 14, 1964, in Mississippi, United States and currently ages 52 years old. He attended the University of Mississippi, where he majored in Journalism but did not complete his graduation as he left two credits away from graduation. Shepard's first known television contract was with WJHG-TV as a reporter.
During his career, he has also reported the death and funeral of Diana, Princess of Whales in 1997, a year after he joined Fox News where he is now serving as an anchor and host.