by:
One public library in California has come under fire recently after inviting a horned drag queen to read to children as part of an effort to teach the youngsters about "diversity."
Performer Xochi Mochi read to kids as part of the Drag Queen Story Hour at the Michelle Obama Neighborhood Library in Long Beach on Oct. 14, according to
KCBS
.
A photograph of the satanic-looking
drag queen
was shared on social media where conservatives have used the event to show the detrimental effect of the left's politically correct agenda against any coherent values.
Omar Navarro, a Republican candidate running against Maxine Waters for the 43rd District, took to Twitter to express his outrage at the event.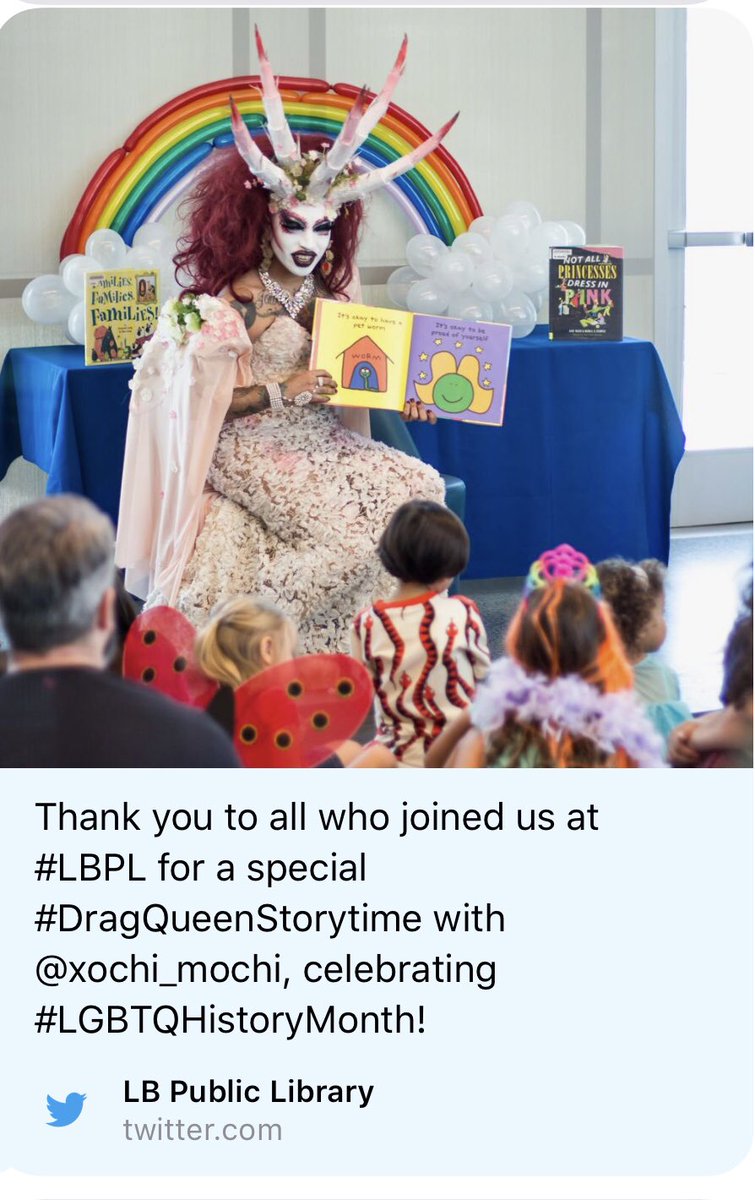 A photograph of the event posted to Twitter and Facebook by the Long Beach Public Library was later removed, but not before it caught the attention of the Church of Satan.
"Hail Satan!" the devil-worshipping organization tweeted in response to a comment that our children were being taught by satanic drag queens.
Teaching our children about diversity and respecting others is one thing, but this event went far beyond that and actually embodied this Satan look-a-like as a role model.
Of all the perverse things that liberals have encouraged, this one might just take the cake. What's worse is the number of children whose parents willingly took them to this event.
We are in a
culture war
, folks. We cannot let this sick branch of liberalism become the norm in our society. The other side is clearly passing on its agenda to the next generation, making it more important than ever before that we pass down Christian, conservative beliefs to our children and grandchildren.
Like and share this article on Facebook and Twitter if you're outraged that a library would host a satanic drag queen for a children's book reading.
What would you do if your local library hosted a drag queen reading event for children?
Scroll down to comment below!